Goulet Golf Club
Submit a Score
Keeping Score
Member Responsibility:
As a member of the Goulet Golf Club, you are asked to maintain your scores on the Golf Canada system in order to establish an official handicap.
As well as adding your score on the Scoresheet provided in the clubhouse.
Why do you need a handicap?
If you are a "social" golfer, you probably don't. However, if you want to play in any Saskatchewan Golf Association (SGA) sanctioned tournament or any handicapped tournament (including those put on by the Goulet Golf Club), you will need a handicap.
Also, if you want a better chance at winning on club nights when Handicaps are being used, we recommend that you put all your scores (from any golf course), and establish a handicap. Otherwise, you are playing with a 0 (zero) handicap where others can subtract their handicap from their overall score. You may use the computer at the clubhouse to post scores if you wish.
it can make a big difference!  At the very least, you can monitor how much your game improves over the golf season!
Scorecards:
For all club nights and club tournaments, you will need to know a few other items:
Sign your scorecards with your first and last names (legibly please).
You should exchange your scorecard with someone in your foursome – this is required for club tournaments. Make sure your scorecard is attested (signed) by the person keeping your score. Make sure you sign your own scorecard as well.
Scores should be documented, or scorecards handed in as soon as you return to the clubhouse.
Login to Golf Canada
If you have not yet received your account information, retain your scorecards so you may enter them at a later date.
Contact your executive for your account login information.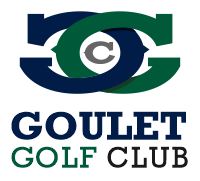 How to Post Golf Scores on Golf Canada
Golf Canada has an article to help post your golf scores on their system.