Goulet Golf Club
Club History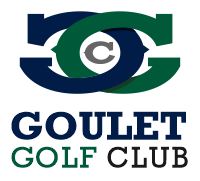 Honorary Lifetime Members
Goulet Club Founders
JOE CELENTANO:
Joe was born in New Haven, Connecticut.
He served for 20 years in the U.S. Navy and attended Journalism School in Chicago. He joined the Harlem Globetrotters in 1965 as a referee after retiring from the Navy and travelled the world for 10 years.
He met the love of his life Sandra, married, and established their home in Regina. Joe was active in the community for 40 years, as a General Manager of the Moose Jaw Warriors, General Manager of the Romanian Club, and Coordinator for the National Women's Volleyball Team.
He travelled the province speaking at banquets and school functions. He guided tours as a volunteer at the Saskatchewan Sports Hall of Fame.
He helped start the Goulet Golf Club in 1990 and was a pillar at the club, holding many positions on the Executive, until he became ill in 2013. Joe Celentano was inducted as an Honorary Lifetime Member of the Joanne Goulet Golf Club in 2014.
Joe passed away a number of years ago.
Sandra still visits and is an honorary lifetime member.