Goulet Golf Club
Joanne Goulet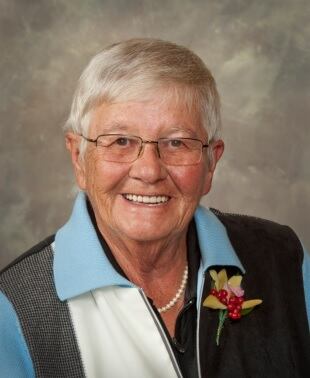 About Joanne Goulet
Joanne Goulet started playing golf at the age of 14. She entered and won her first provincial tournament in 1949. At 16 years of age she was the youngest golfer in the Canadian championships.
Since 1951, Joanne has won 19 city championships. She has captured the provincial title six times in four consecutive decades.
In 1964, Joanne was a member of the women's amateur golf team competing in the inaugural world championship, where Canada finished in fourth place; she was also a semi-finalist in the British Open Championships.
Goulet has served her sport as Junior Golf Chairman, and in a number of executive positions at the Regina Golf Club.