Goulet Golf Club
Join the Club
Join the Goulet Golf Club
We would love to have you join. If you have read the Club Details and would like to join,
Please fill out the form below to register for the Goulet Golf Club.  Review our payment policy.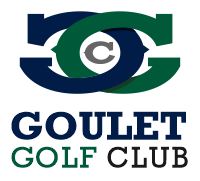 EARLY
BIRDIE
Register by May 1
to be eligible for
Early Bird pricing.
ADULT
MEMBERSHIP
Early Bird $65
Regular $75
ASSOCIATE
MEMBERSHIP
Early Bird  $25.00
Regular  $35.00
Associate Members have already paid Golf Canada fees to a different Saskatchewan Golf Club.
OTHER
FEES
To take part in Club Nights, the following fees apply.
$31 Green Fees (9 holes)
$3 for Proximities
(Closest to the Pin)
$2 for Deuce Pot
–Optional
Important Information About Payments
Only E-transfer payments will be accepted for membership fees this year.
Please send your E-transfer payments to payments@gouletclub.com
Ensure you indicate the person/people you are paying for (e.g. Goulet membership fee for John Doe and Jane Doe).
Please contact us if you have any questions.